I am living with HIV/AIDS. What ways could someone could use my HIV status to be abusive?
Abusers may use the unfair stigma around HIV/AIDS to isolate and control victims. Here are some ways an abuser might use a victim's HIV-positive status to control or hurt his/her partner:
threatening to reveal a victim's HIV+ status to family, friends, co-workers, landlords, etc., or in a custody case;
making a victim feel guilty about the HIV+ status of his/her children;
belittling a victim over his/her HIV+ status (e.g., telling the victim that no one will want him/her because of his/her HIV+ status);
using the victim's HIV+ status as an excuse for violent behavior;
using a victim's HIV+ status as an excuse to isolate him/her from others and to take control of the victim's finances, making the victim more dependent on the abuser; and
withholding, hiding or throwing away medicine, cancelling medical appointments or denying the victim access to medical care.1
1
This information has been adapted from information compiled by the New York State Office for the Prevention of Domestic Violence's "
Domestic Violence and HIV/AIDS
" page.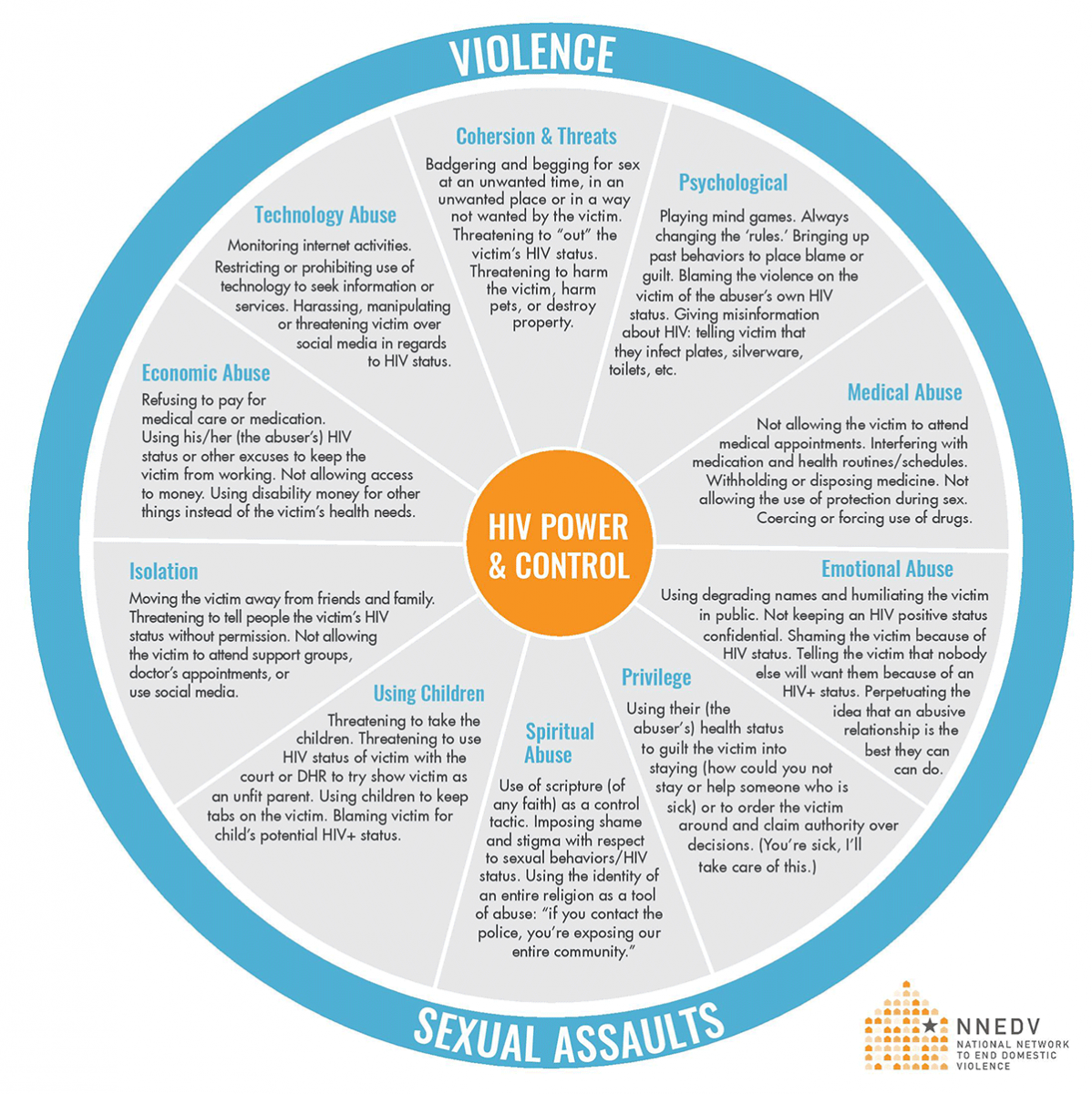 Did you find this information helpful?